I am happy that the COVID rush seems to be over. The demand for puppies was crazy for a while there but it does seem we are getting back to "normal" life again. However, keep in mind that you may still have to wait a bit to get the right puppy. I'd always be cautious of breeders who have pups just lying about! Usually a breeder will have pups spoken for in advance of the birth of the litter.
We currently have a lovely litter of four-1 boy and 3 girls.  We may have one little girl available if she doesn't turn out for the show ring.  Just email me for more information. To complete my buyer questionnaire and email it to me, please feel free to click on the link below. 
If you are looking for a well bred, well socialized, and health tested puppy send us an email. I'd be happy to work with you and if I don't have a puppy for you I'd be happy to guide you to the right places to search for a sound Cavalier pup! Don't be fooled by slick websites-you need to find the right breeder (one who shows) and cares about the health and longevity of the breed-not just selling puppies!
Send inquiries to promontorycavs@aol.com
I prefer to not take phone calls as it is easier for me to email you back when I have the time to do so. If you complete the online questionnaire, I promise to reply!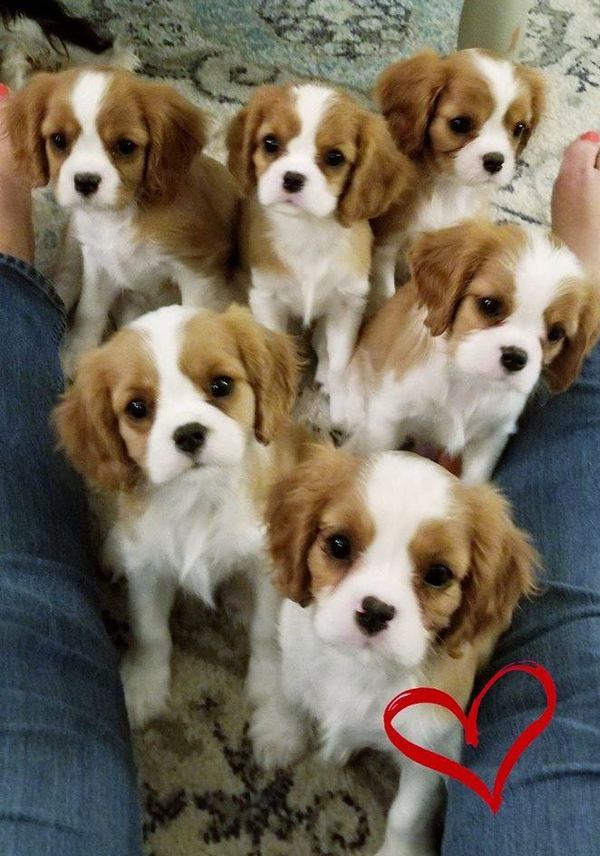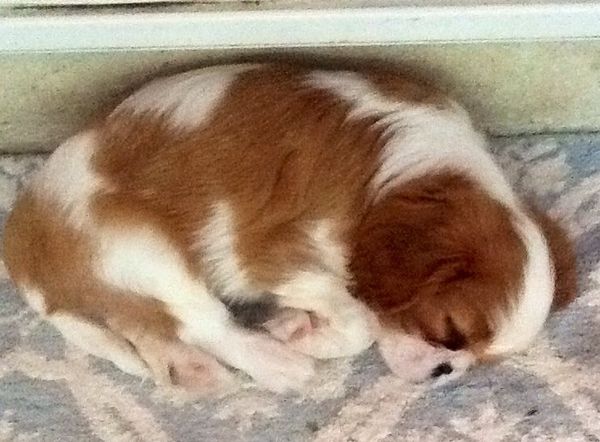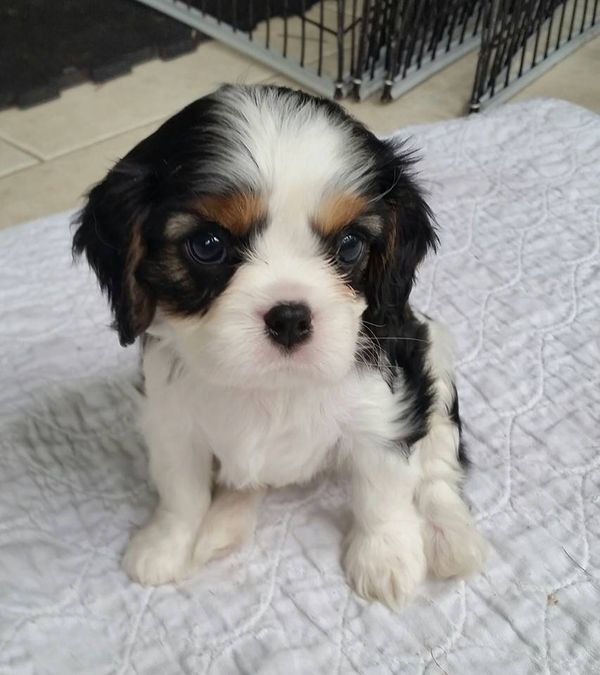 Jessie's Pups