About Promontory Cavaliers...
I began my love of Cavalier King Charles Spaniels when our first Cavalier, Woftam Lollypop, came to live with us in 1998. Lolly, as she was affectionately known, won many Best in Match awards. She was the sweetest Cavalier we've ever known!
 


In 2001 I traveled to Molly Coaker's home (Homerbrent Cavaliers) in England to bring Homerbrent Zoey Promontory to the USA. Zoey and I began training together for the conformation ring! Zoey was shown at the benched IKC show in Chicago, IL in 2003 and won Winners Bitch &/or Best of Winners all four days! She was a Champion in one weekend! Zoey went on to produce my first homebred champion, AKC CH Promontory Casino, Cassie. She also produced AKC CH Sevenwoods Trixie Palmer.
 
www.ofa.org PLEASE VISIT THE Orthopedic Foundation Association website to view the health testing on any individual dog by typing their registered name into the search box. If you do not have the registered name of the dog you can simply type in the kennel name and see what dogs that kennel has evaluated for hips. TYPE IN PROMONTORY and be sure to page through all our dogs that have been health tested over the past 20 years...we have pages, and pages, and pages of health testing!
AKC Champion Promontory Casino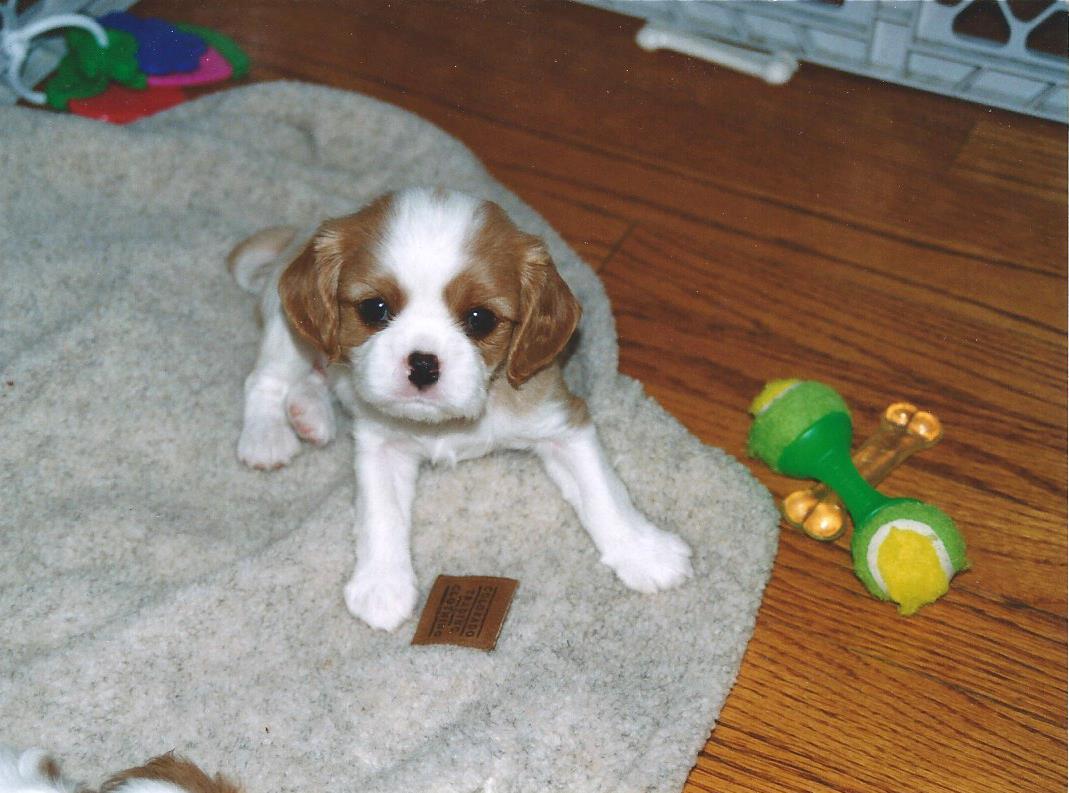 Our first homebred champion was AKC CH Promontory Casino, Cassie.  She was out of our AKC CH Homerbrent Zoey.  Cassie was a blast to show as she was a go-go-go type of Cavalier!  She finished her championship easily.  Cassie lived to be almost 14 years old and although she has crossed the Rainbow Bridge she'll never be forgotten!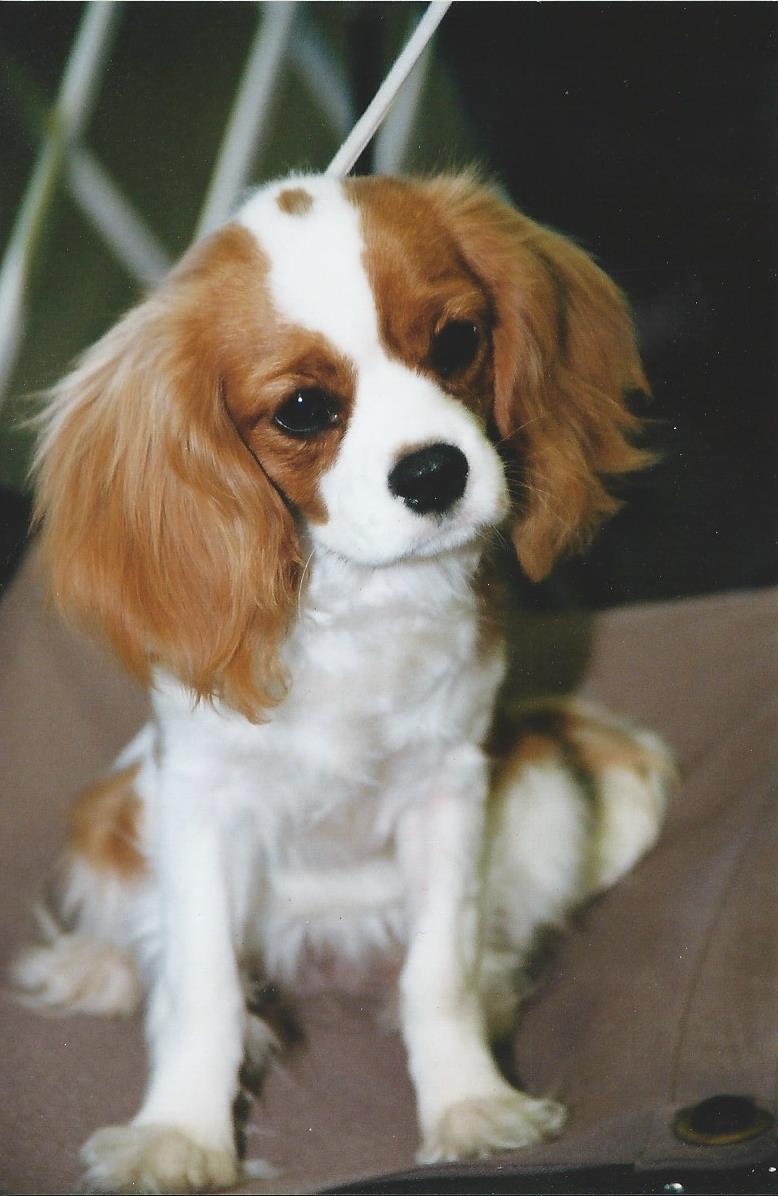 Cassie at age 6 months, at her very first show.  She was slow to mature and is very much a puppy in this photo but look at that black nose and those lovely dark eyes!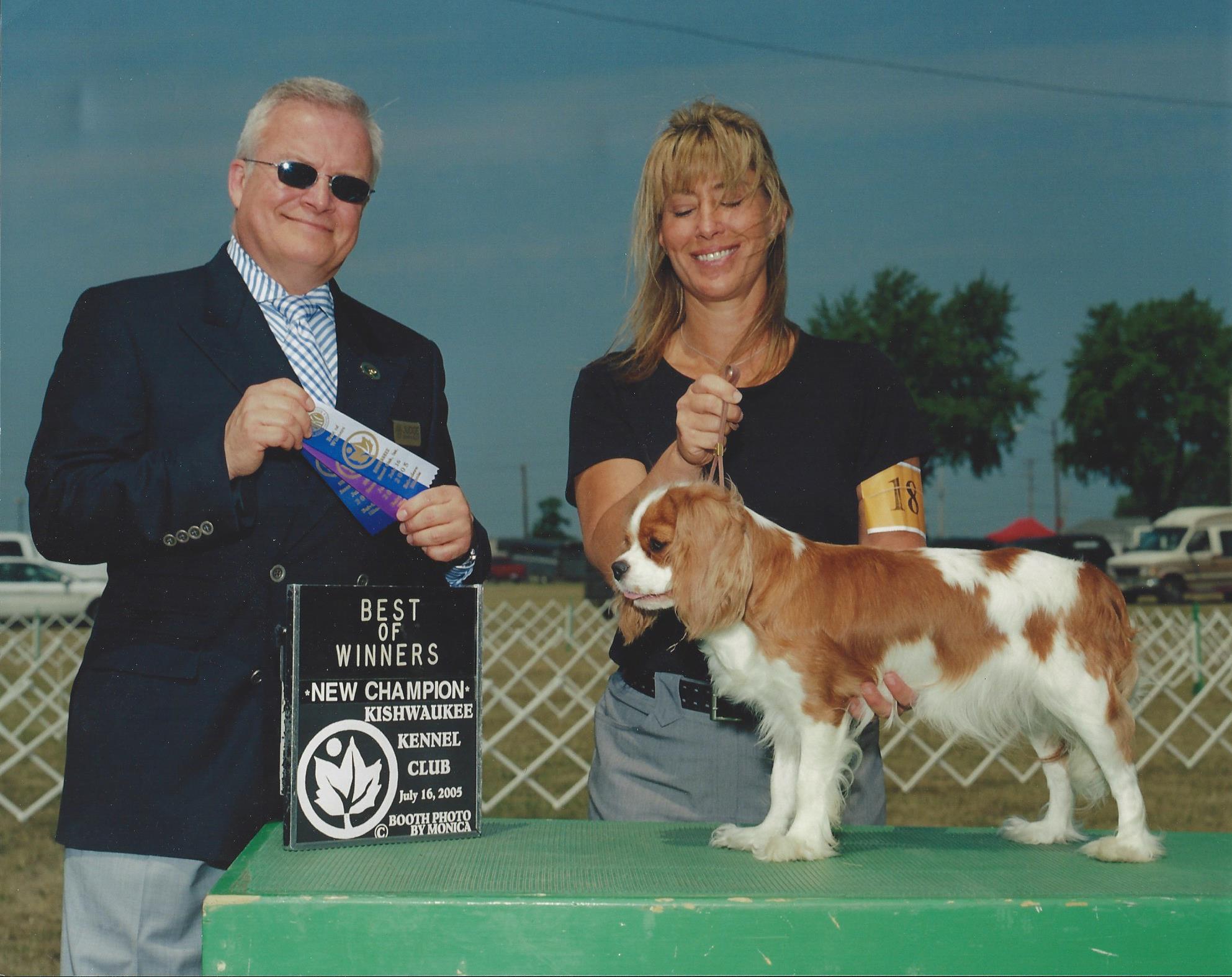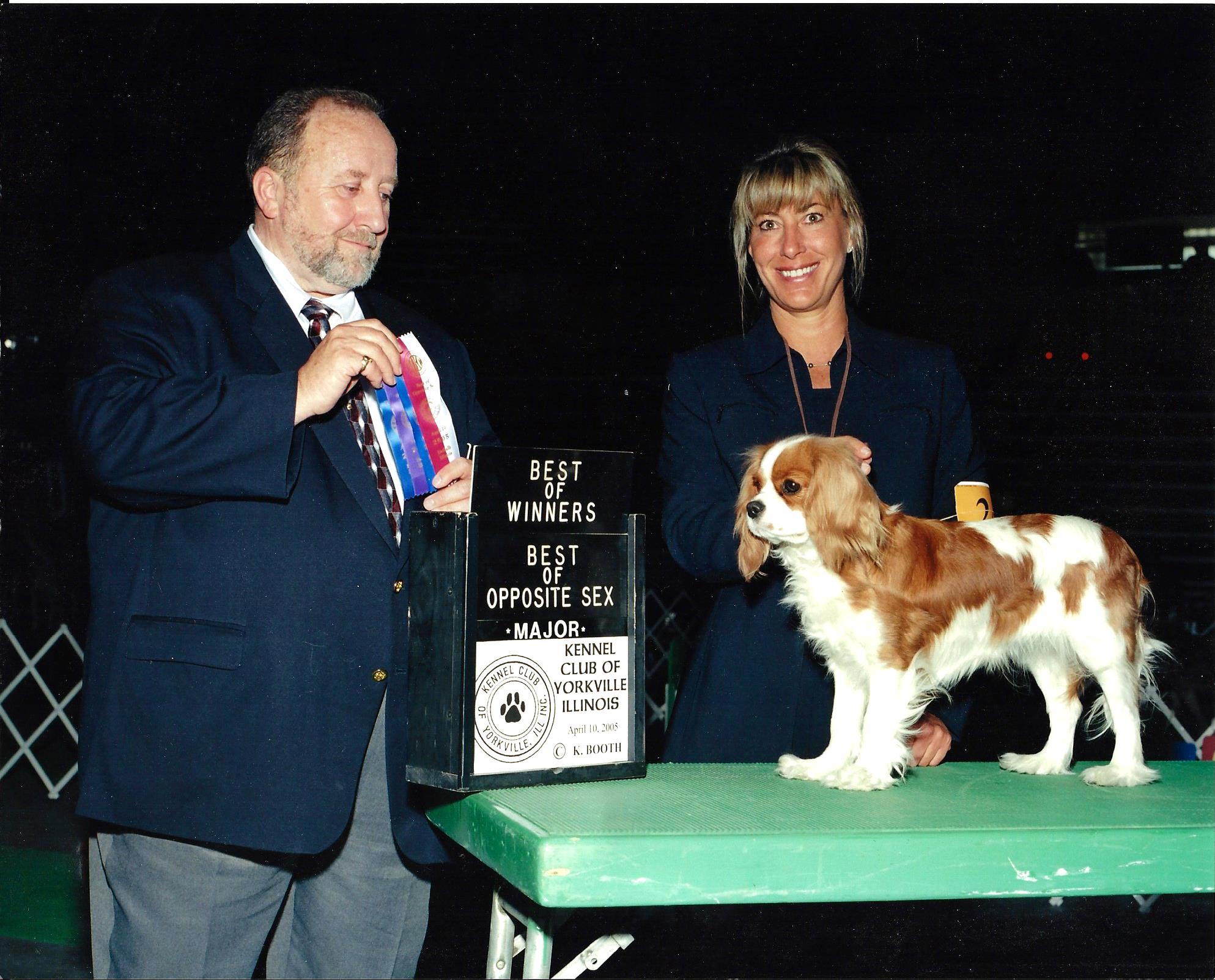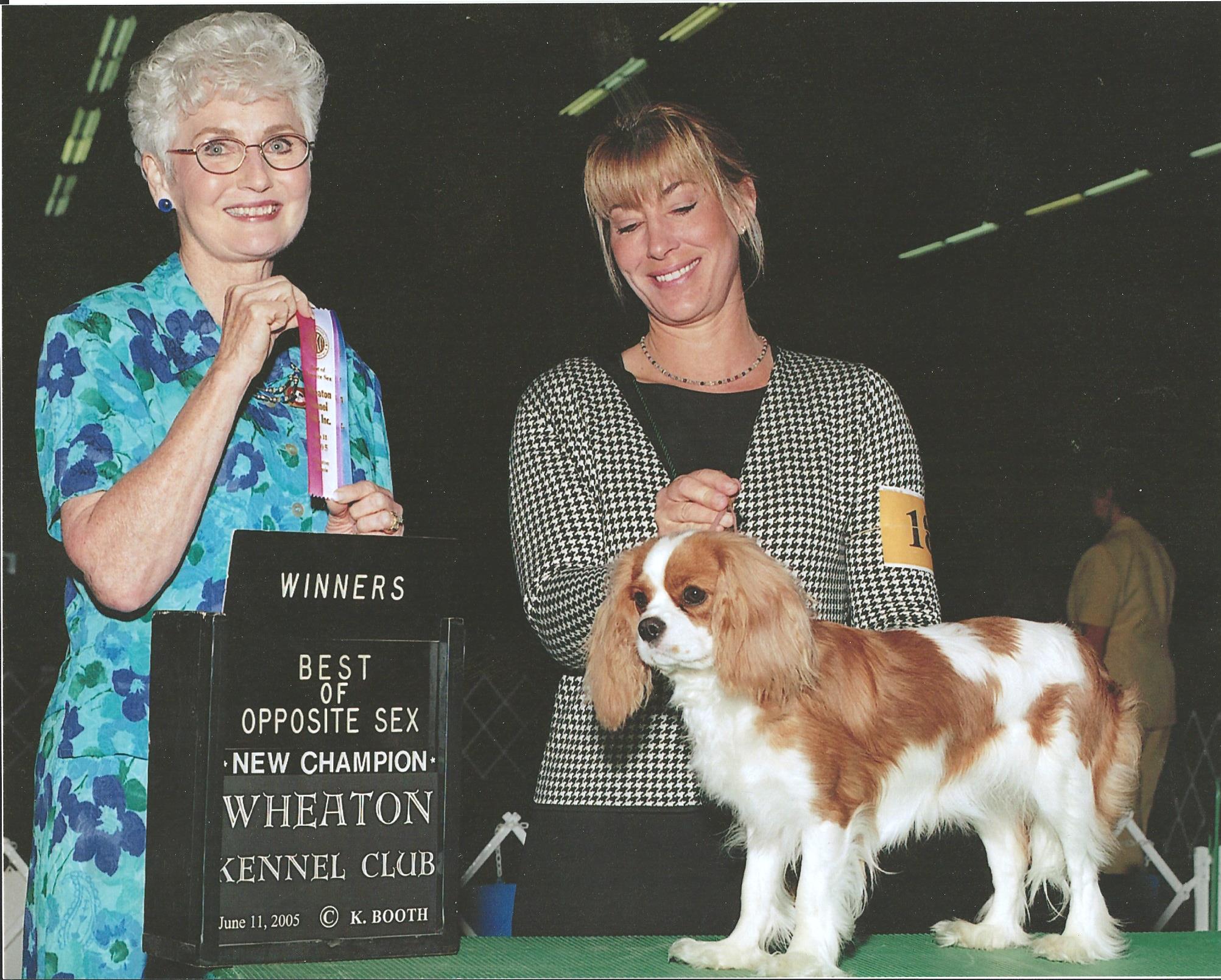 Casual pictures of our dogs
Our Cavaliers are always our beloved pets first and foremost. They live in our house, underfoot, and we wouldn't have it any other way.

Our philosophy in breeding and showing Cavaliers is that it is a three legged stool which includes type, temperament and health. One cannot cut corners on any of these attributes or the stool will tip over!  So, we carefully plan before we breed to ensure that our litters will be healthy while also looking like a Cavalier should, based on the breed standard.


Below is a silly little video I filmed one day during holidays! Turn down your volume when you watch this!  LOL
Two puppy girls from Promontory Penelope and AKC CH Lanola Only Make Believe.